Everyday when Cameron comes home, the girls can pick up of the sound of the door faster than everyone else in the house. They run and squeal all the way to him. Then they jump all around him and stomp their feet as fast as they can until he picks them up and throws them in the air.

And this happens e v e r y d a y!

Every now and then, they will take him over and they end up on the floor wrestling, which they get super excited about. Of course, Cameron is loving every minute that "his girls" love it when he comes home to play with them.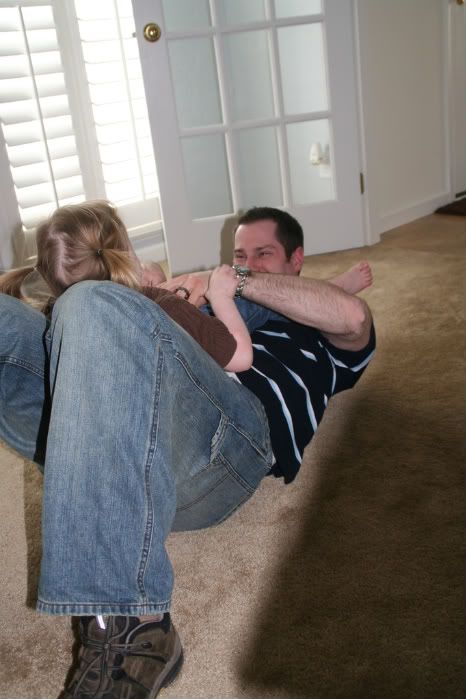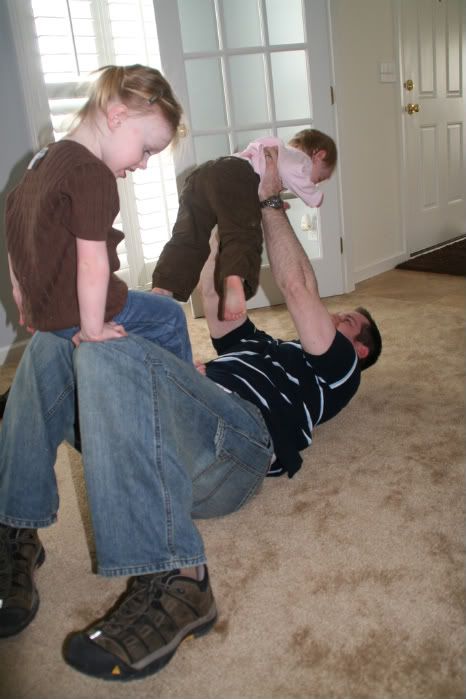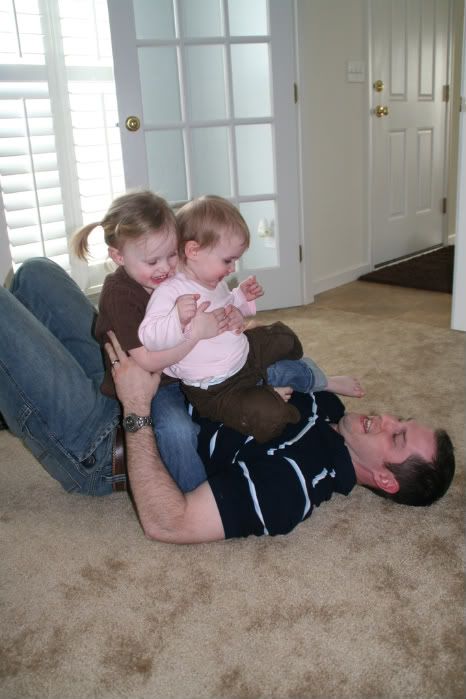 Then the boys. The weather was great the other day. Almost 60 and sunny. So we walked down to the playground at the end of our street. When we started home all the boys wanted to go explore the tall grass behind our house.

They must have been out there for over an hour. As Coleman said, "we were having an adventure."

They are checkin it out.




They had to jump over the big puddle of water and mud (while Cameron stood in it and carried them over).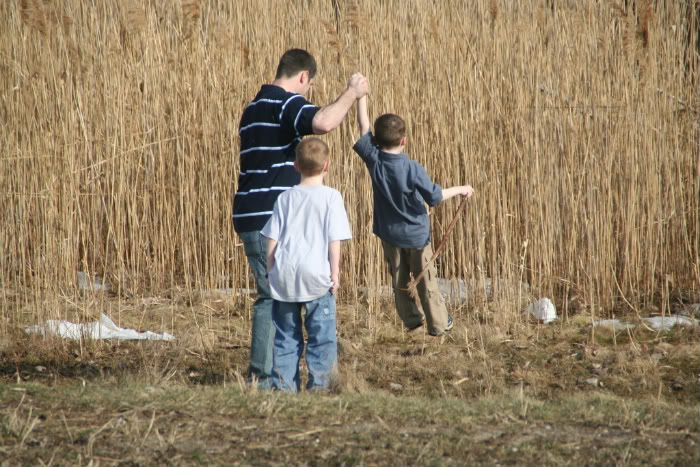 Coleman found what you might think is a stick, but really it's a light saber.




He's using it to chop down the grass. With awesome light saber sound effects, of course. (why is it that boys can do really good sound effects, for EVERYTHING!)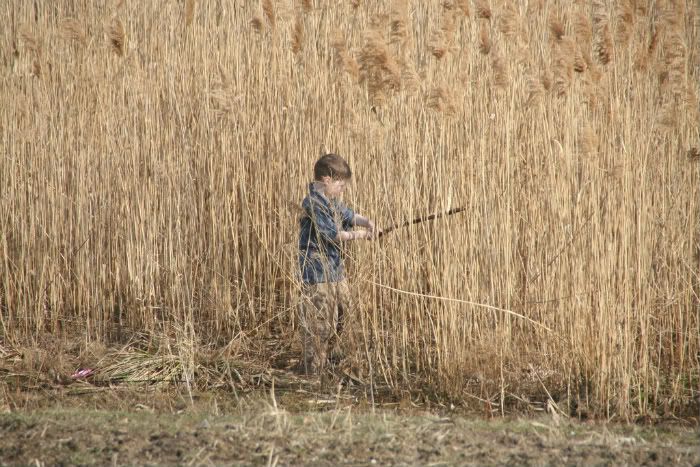 I would have loved to have known if he was defending the "dark side" or if he was fighting as a Jedi.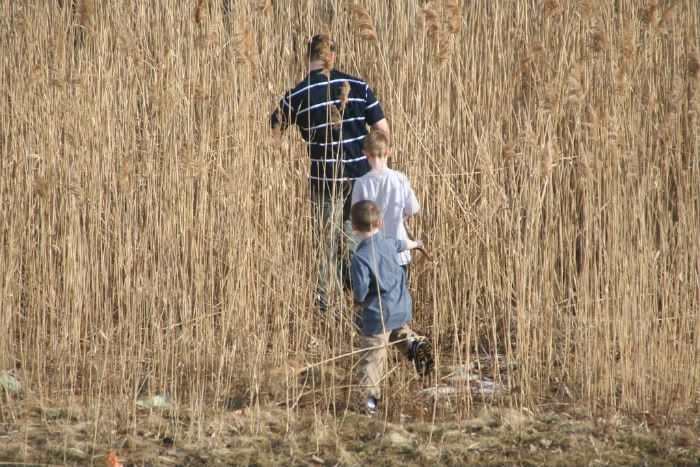 Good thing it wasn't a real light saber.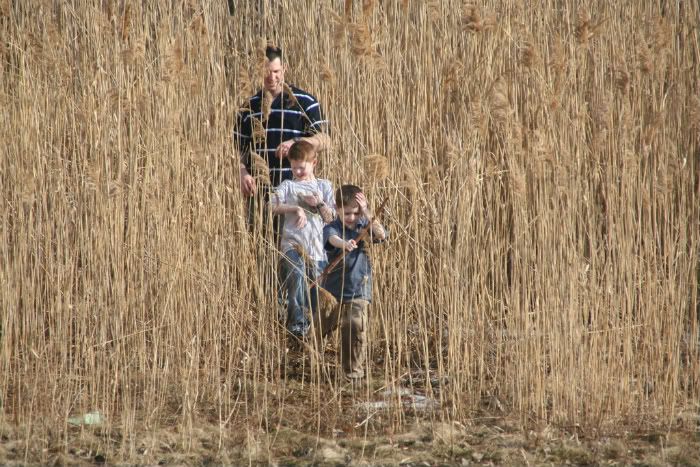 Here goes the light saber stab that makes everyone and everything within a 2 foot radius blow up.