31 days without a post! Wow! Were you wondering if I were dead? Just about, I'm beat! Where have we been? It feels like everywhere. The kids and I flew to CA for 2 weeks to see my parents. Then we rented a car and drove to UT to be with Cameron's family for a family reunion. We just got home and there really is no place like home!
Here's what we did in Cali.

Lots and LOTS of this. The kids were in my parents pool everyday. As soon as they finished breakfast they wanted to go swimming.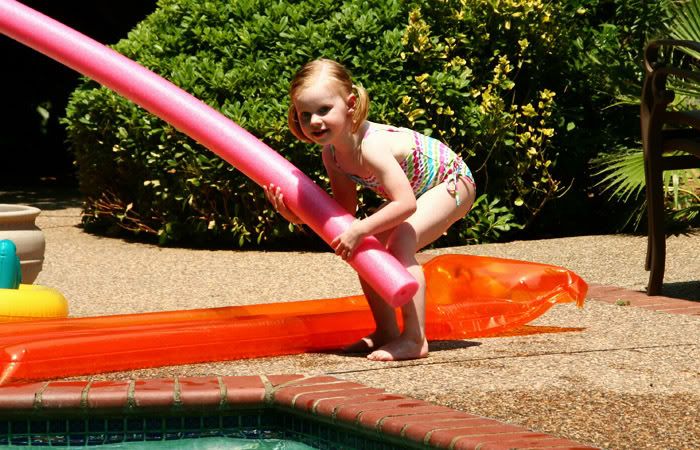 All the toys had to be swimming also.
My mom got to join us for a little while outside.
We found this pizza place that was a cross between CiCi's and Chuck E. Cheeses. They had the buffet pizza, salad, pasta, dessert bar stuff. They also had all the video game things and there were roller costers, bumper cars, a bowling alley, and a lot of other junk to waste your money on. Of course, the kids loved it.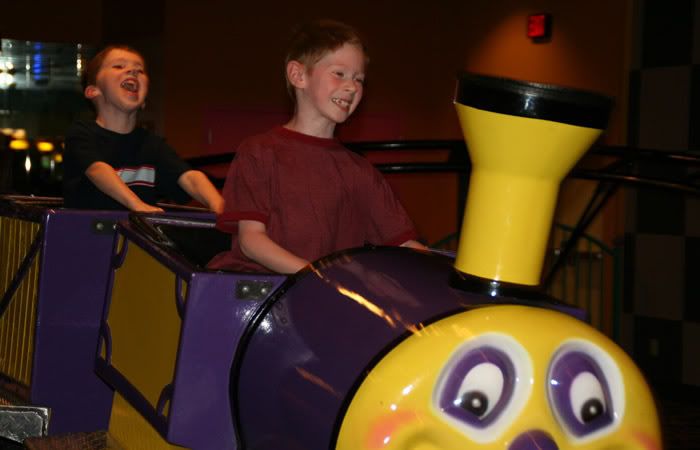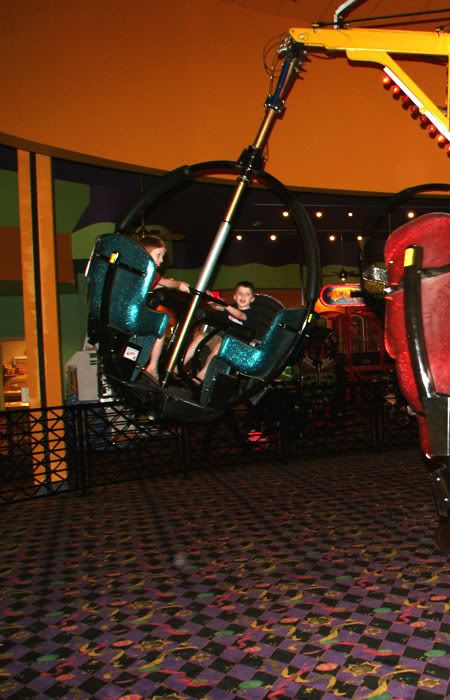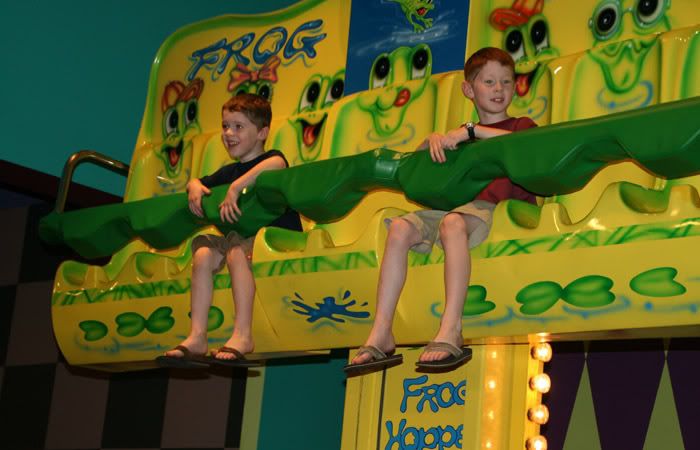 It was so hot while we were there. I didn't have my camera with me later on, but this said 112. Now, I completely realize that for some of you this isn't
that
hot. But when you are used to 85 degrees in the summer with 85-90% humidity, it's just a completely different kind of hot. Just not used to it...that's all.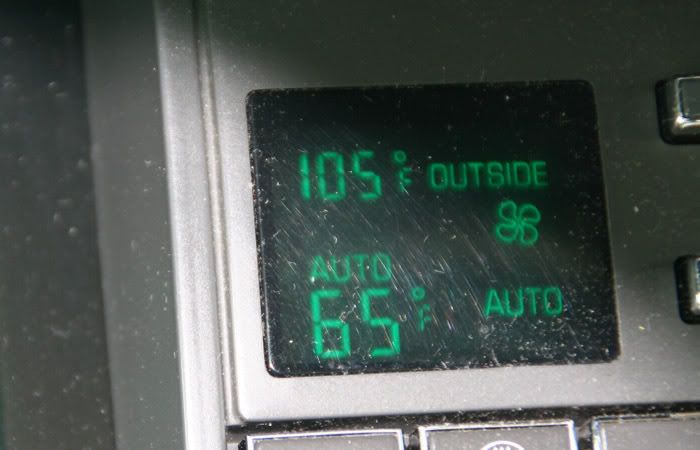 Because of all the fires in CA (around 1500) this is what it looked like outside everyday. It smelled like smoke, it burned your eyes and it felt like you were standing around a campfire that had just been put out. It was yucky.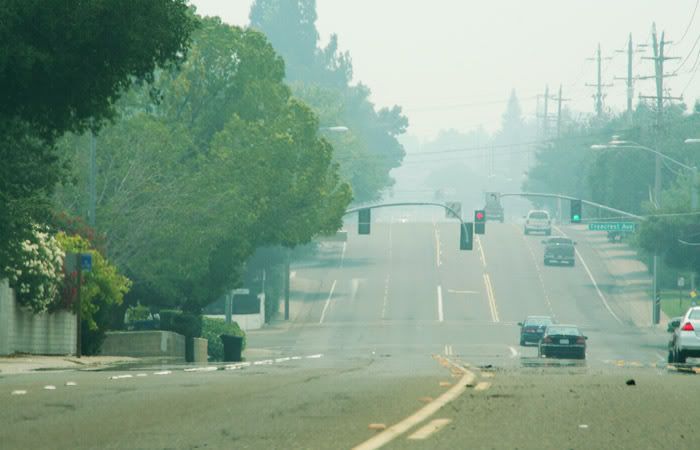 Are you KIDDING me????!!!!
The highest that we saw driving from CA to UT was 4.79. Give me a break!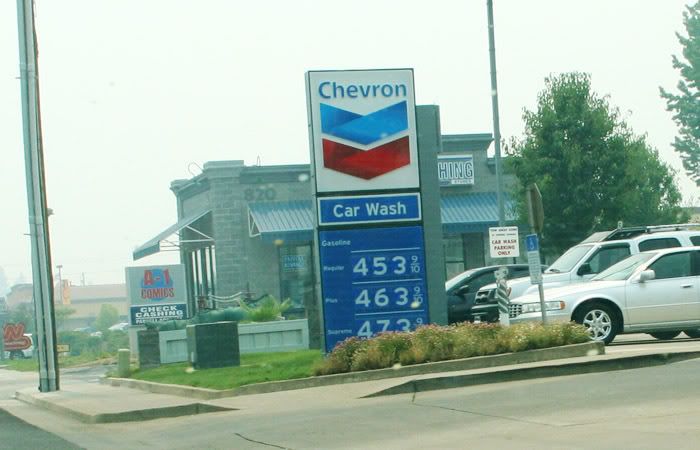 Other stuff that we did while we were there, but didn't get pictures of:

--Coleman teaching my mom all about HALO.
--Eating pancakes. This is always a favorite for the kids. My dad likes to cook pancakes and if
he beat us downstairs in the morning, there would be pancakes waiting for us.
--Playing with Legos. Favorite thing to make: GUNS! of course.
--Seeing my friend
Megan
and her super cute family. We always miss each other by a week or
so when we go out, but this time we managed to get about 15 minutes in. It was much to
short Meg!
--Going to Wal-Mart for milk every other day. My parents fridge could only handle about 2
gallons at a time. We go through about a gallon a day!
Our trip to Utah will be coming soon!