We had some people come over the other day. They wanted to be at our house with in the hour. Of course the house was a mess, so we all pitched in to get it clean. We started looking around for Riley and this is where we found her. She was all decked out in her Cinderella dress scrubbing away.
(don't look at our chairs, we haven't gotten around to getting new ones yet)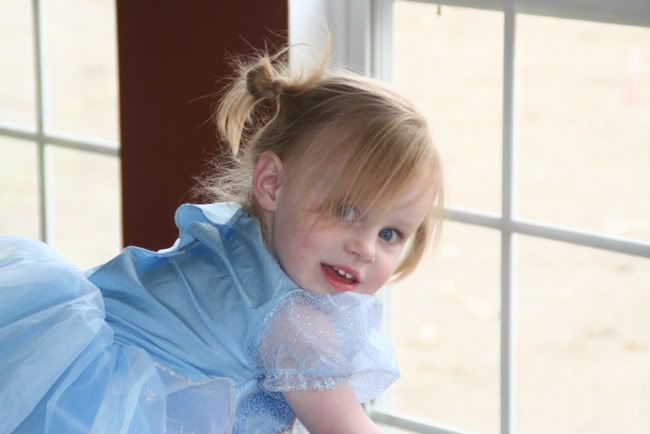 It looks like we worked her all day long.