Eight years ago (I don't feel old enough to have an 8 year old!) Zack joined our family. When he was born, he cried for about 5 seconds then started looking around the room. You could tell that he was very curious about what was going on. He hasn't changed a bit! He loves to learn and is just like his dad and can remember anything!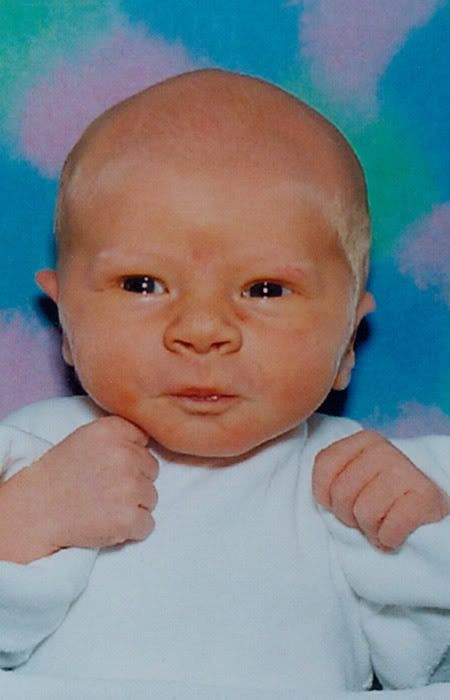 Some favorites of Zack's are: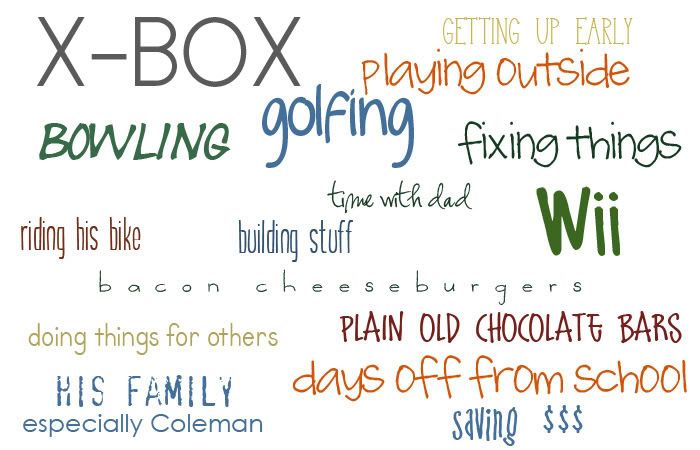 We know that Zack was meant to be our first and the oldest. He is a good example to his brother and sisters and he loves them a lot. He is very sweet with all of them and is always willing to help them when they need it.

On the to do list for today:
go golfing
go bowling
go shooting with dad
open presents
have cake and ice cream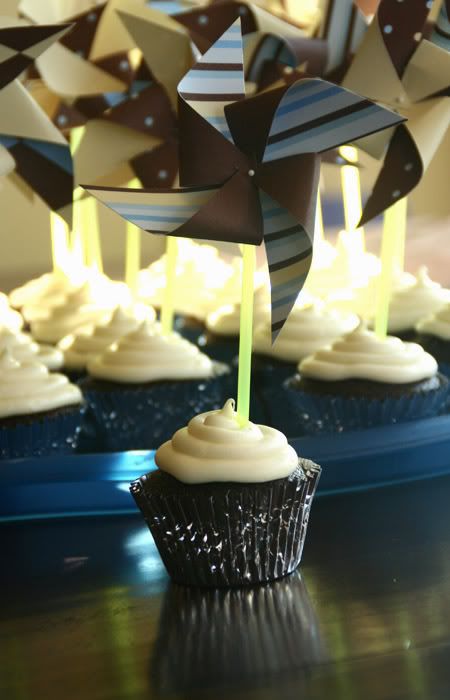 Since school is out for Memorial Day today, Zack took in treats for his class on Friday. A few months ago they had an "eating of the greens" week, where they learned about different green vegetables. Then the parents brought in different green things for the class to try. I made zucchini bread and apparently the kids all loved it. When I asked Zack what he wanted to take the kids in his class for his birthday, he wanted to do zucchini bread. But we settled on these cupcakes instead. He helped me make the pinwheels and the cupcakes.