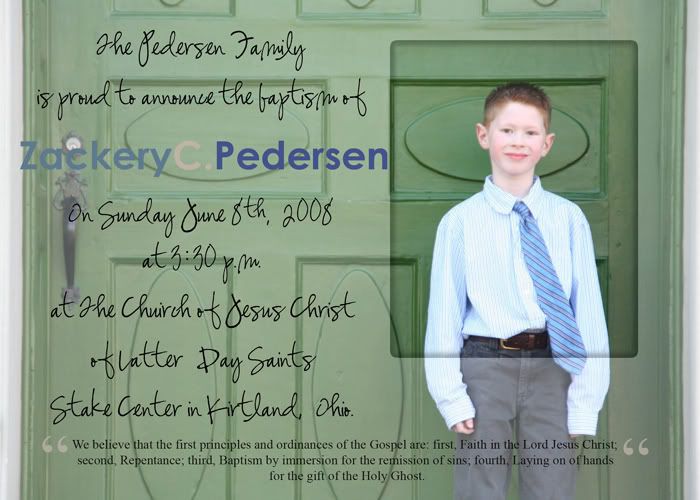 I feel like we've hit a milestone as parents. Sunday was Zack's baptism. We did it right after church, which was the perfect time for us. We were already dressed and ready, so we didn't have to struggle with getting people dressed on a Saturday night. The kids were all (surprisingly) in a good mood after 3 long hours of church.

Zack had asked Coleman to give the opening prayer, which he did a great job at. Then he asked me to give a talk on baptism and Cameron's mom to talk about the Holy Ghost. He was very cute the whole way through. He wasn't nervous at all and he paid attention to everything. After he was baptized, I went in to help him get dressed. As I was helping him, I asked him how he felt about everything, and he told me that he didn't really like all the attention to be all on him. I had to laugh and just say "I'm right there with ya!"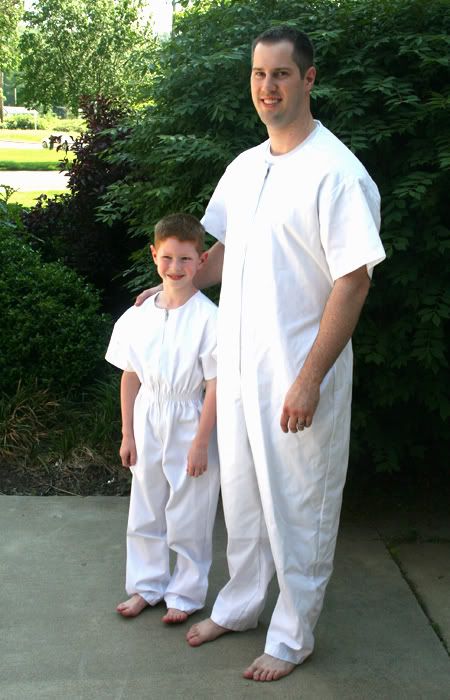 He wasn't a real big fan of the white jumpsuit, but I loved it and thought he looked really cute in it.

We are so proud of him. Although it was kind of expected of him to get baptized, I know that he has a great knowledge of the gospel. He really enjoys the stories in the scriptures and he is learning to appreciate them and how they relate to him in his life. He is a great example to me and his whole family.

We are proud of you Zack and love you very much!