Pronunciation: \ˈkär-pət\
1: a heavy often tufted fabric used as a floor covering; also : a floor covering made of this fabric
2: a surface or layer resembling or suggesting a carpet

We got our carpet for the basement today. We are so close to being done. Things left to do on the list: finish railings for the stairs so the kiddos do go overboard, trim the doors so they fit again (carpet is too fluffly), trim the windows and put something up there (no idea what!), build the cabinets, move the furniture in!

Super before picutres: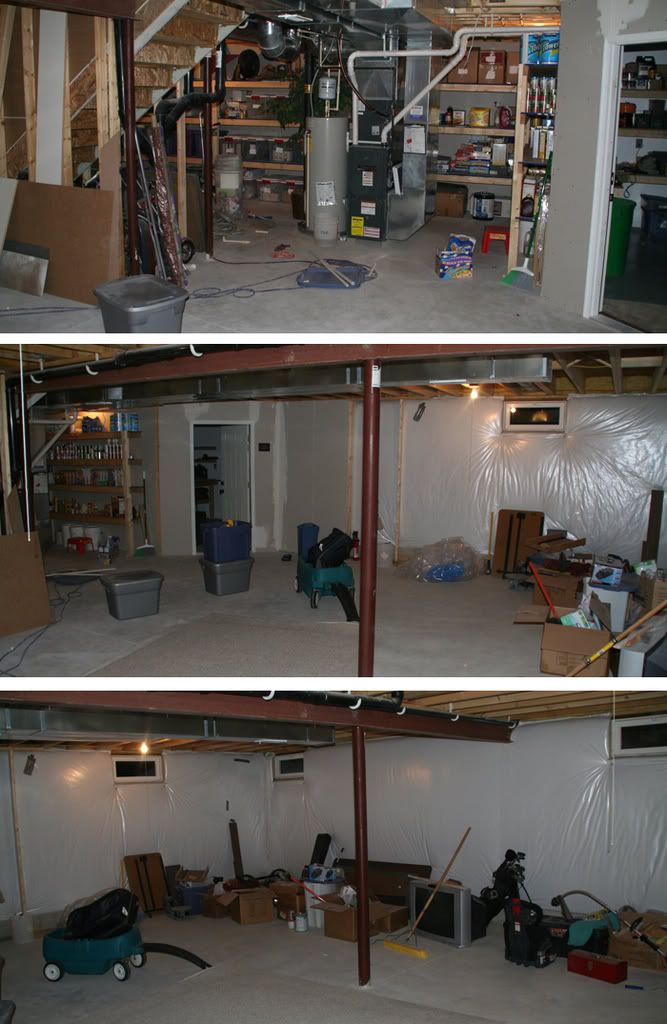 with the walls done, but no carpet.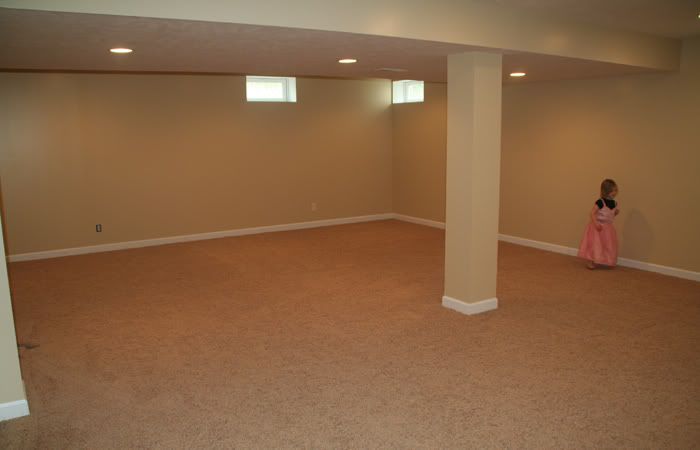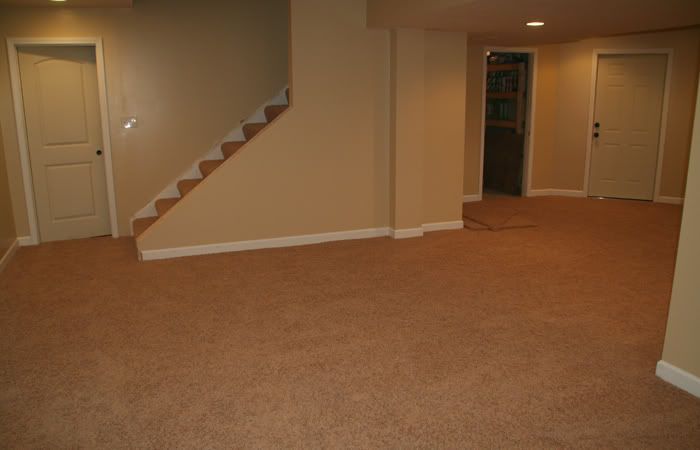 oops! someone didn't measure right!