I finished the boys desk last week and was all geared up to post it, but I couldn't. The blog thought it was more in charge than me and said no. As I was finishing the desk and waiting in between each coat of stain, I thought I'd tackle a few more projects.
before.
after.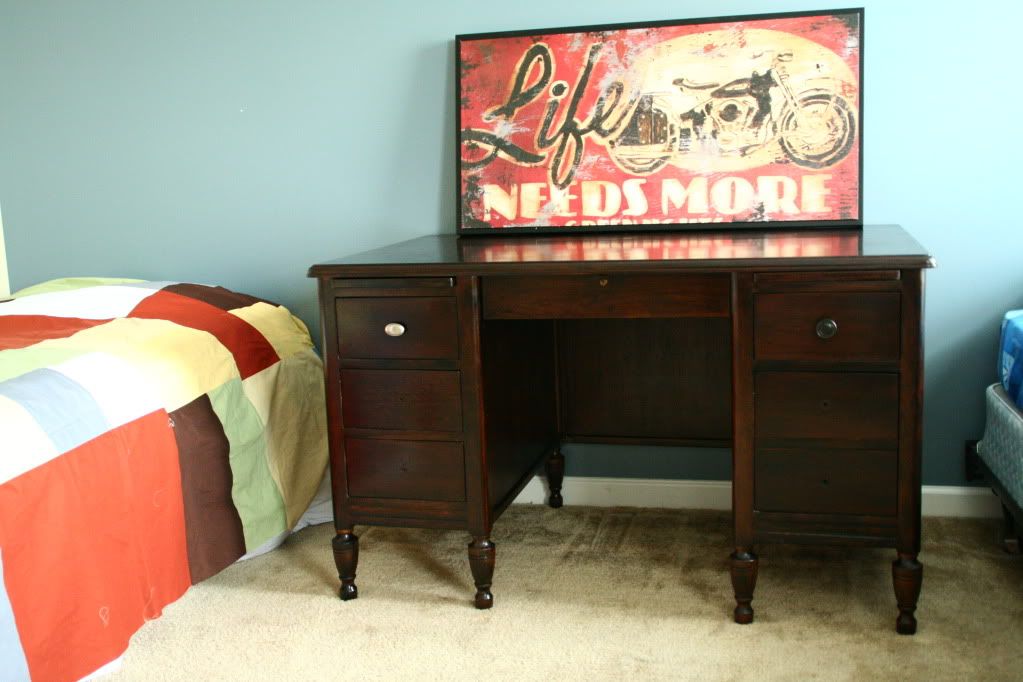 I've been trying to decide which knobs to put on and just seeing them in the picture, we're going black. It also looks really shiny on the top, but it's not. The picture, I found at a discount store for $7.00!! The regular price tag said $99.99. Now I just need to hang it.
Remember this? I found it on the side of the road in someones garbage. It was an old radio and record player. I took it all out. It was gross. It had years of dead bugs in it.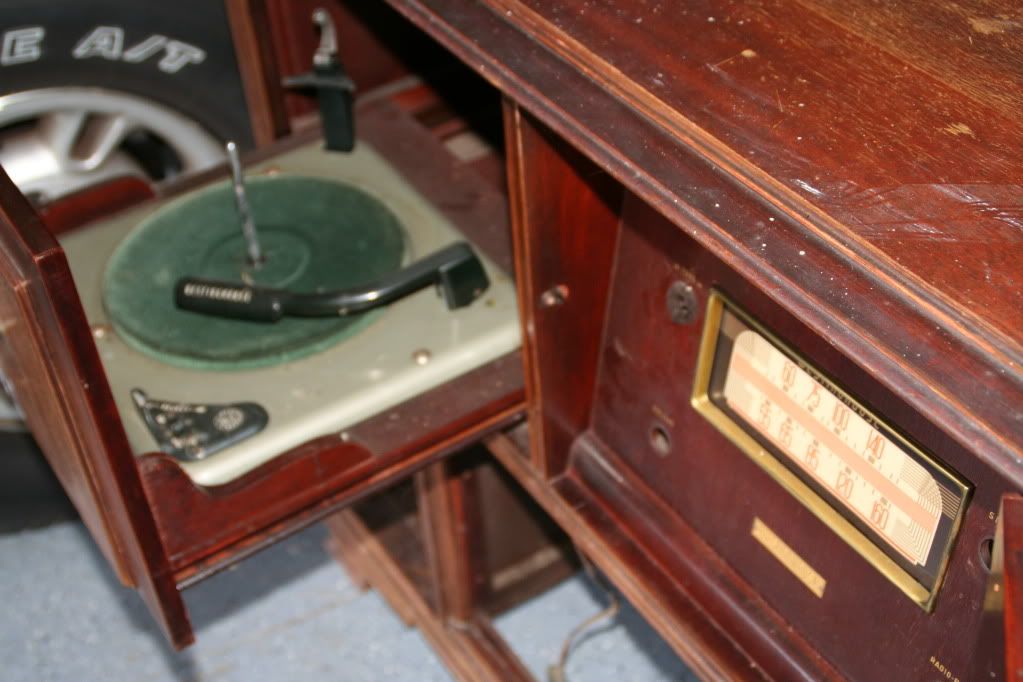 I knew I wanted this in my foyer just as you walked in. The only light that you get in the foyer is from the light above you. So I wanted a lamp for it which I found at a thrift store for $4.00. I liked the shape, just not the finish, so I spray painted it with an oil rubbed bronze paint. I think I let out a little wahoo! in the aisle of home depot when I saw that.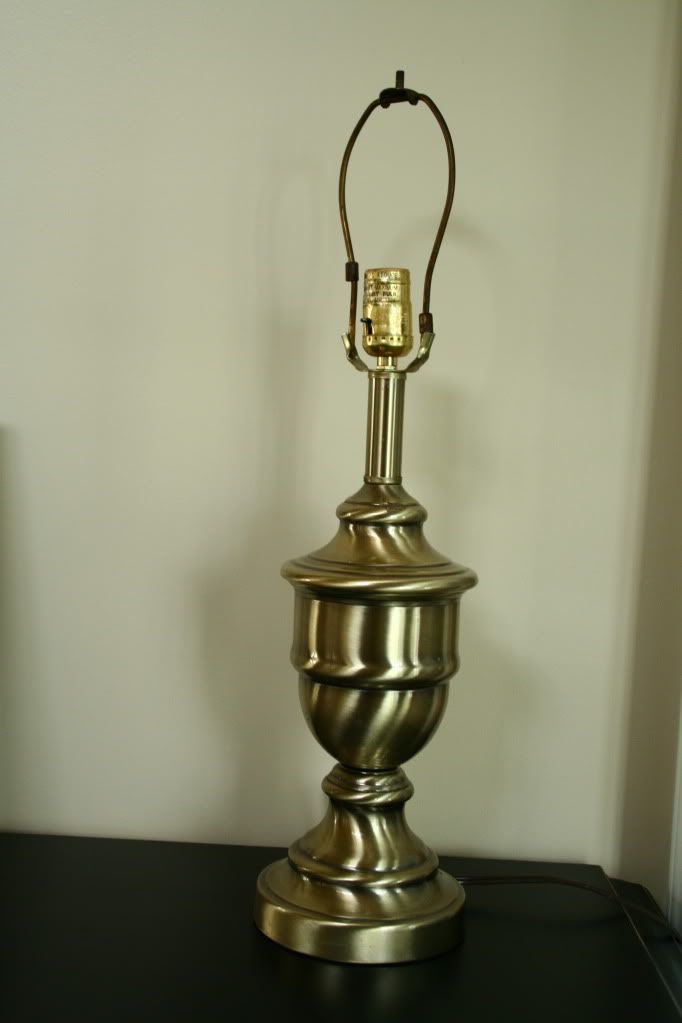 after.
I just have to put the knobs on and decide if I'm keeping the lamp shade. I also made the frame and got some vinyl lettering that says 'please remove your shoes'. I have a picture of the kids bare feet to put in there.
Those finger prints on the doors are killing me. But, right now, fingerprints are my life. I also want to make a trip to good ol' Hobby Lobby to get things to put in, on and around this.
I also started painting Riley's room. We are doing a fun little thing for her walls that I'll put on here as soon as we are done.