Summer has begun.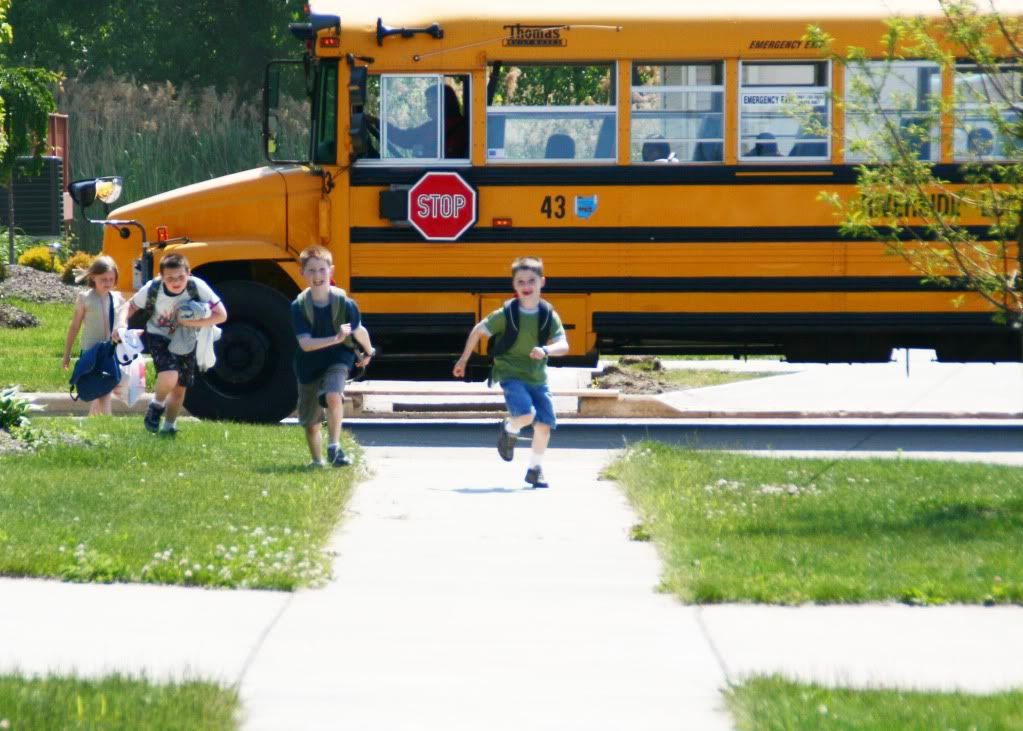 I'm bummed these pictures were blurry. I saw the bus go pass the window, so I was a caught a little off guard. And they were running really fast at me. I couldn't get it together fast enough.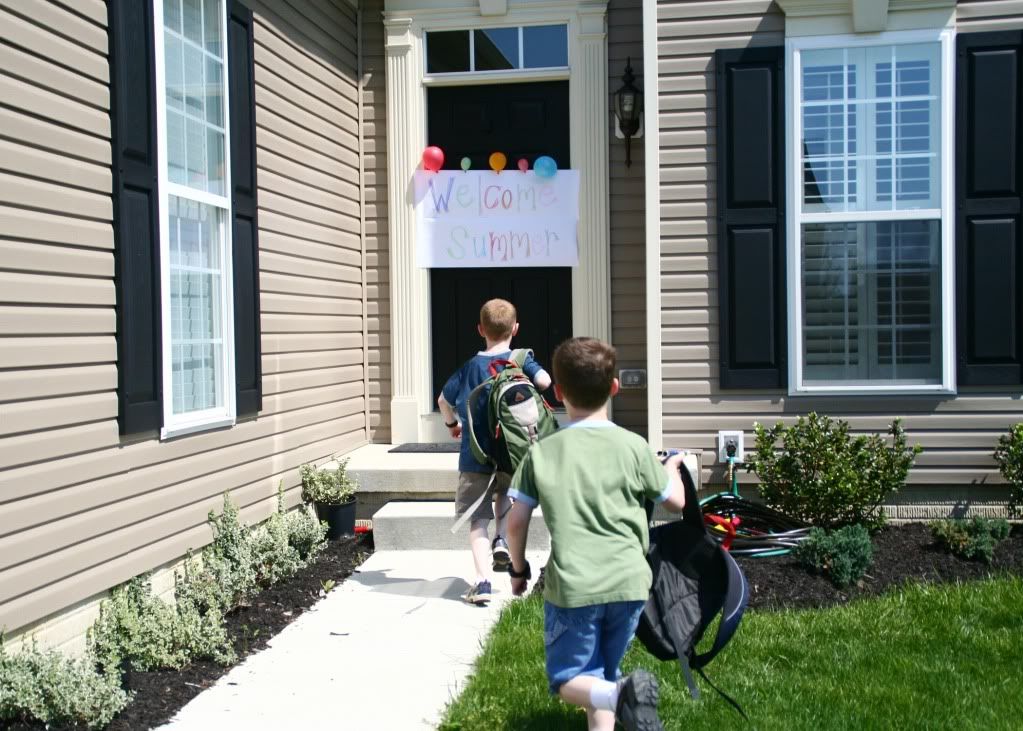 Are they excited? You betcha. Me? Make the smallest space between your thumb a
nd pointer finger, that's where I'm at. More time at home means, everyone's volume level goes up a couple of notches, more "mom, can I have...", more fighting, more I'm bored. I'm glad that I get them home, but to be honest, I'm a little afraid of them too. They are going to be demanding little people again. And I can guarantee that I will hit my all time record this summer of saying "Knock it off!"