Cameron was a good sport and decided to help me and try something fun with sparklers (Maren calls them farklers). It was hot outside and mosquitoes were everywhere. He thought, when I asked him, that I was going to be bossy about how I wanted to do it. By the end, he was having fun and we used up all the sparklers. We also found out, he is very bad at cursive writing. (Anerica!) Just kidding. He says that he hasn't written in cursive since the 3rd grade. Plus, it's a little bit hard to know what you are writing in the air.

I also wanted to get a shot of all the firefly's in the backyard. It's the coolest thing. It looks like a ton of twinkly lights all along the grass. But, Cameron was done by then. Oh well.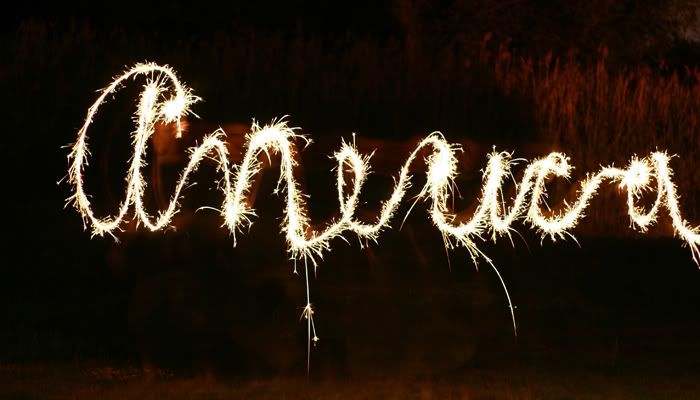 Can I get an "Ahhhhhhh"?